The good news about Jesus Christ around the clock and around the globe…
radio.traditores.org or tradio.in
Now Playing:
Loading talk info…
Sermons and talks from:
Okay, almost entirely from Alan. 🙂
Listen Now:
Via a simple HTML5 player:
Or JWPlayer:
You need current JavaScript support to use JW Player
to listen to Traditores Radio...
Radio player via JW Player by LongTail Video.
Internet Explorer users: If JWPlayer isn't working for you, please use the HTML5 player directly above or the Minicaster Radio Player on the top right. (The Minicaster player will not show in a mobile browser.)
Others: If you are listening via your browser and Traditores Radio introduction plays over and over, please try one of the other alternatives listed below to listen.
Listen by Dialing In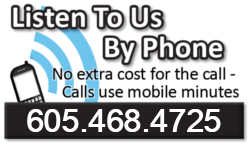 SHOUTcast Traditores Radio Server
Program Schedule:
We are still trying to figure out the best schedule for Traditores Radio. However, for now (all times Mountain):
Random talks from Alan all day…
Alan's latest sermon at 7AM, noon, and 5PM every day.
Traditores Higher Frequency at 9PM during Daylight Savings (summer), 8PM during Standard Time (winter).
A sermon from Rick every Sunday and Wednesday night at 8PM.
A sermon from Larry every Wednesday afternoon at 4PM.
Please note, a given talk is allowed to finish before a new one begins, so sermons will not necessarily start at the exact scheduled time…please be patient. 🙂
Oh…and when Alan preaches you can listen to him live.
Any suggestions about content, format, or schedule? Please contact us.
Please tell your friends to check Traditores Radio out! To make it simple, all you have to do is remember radio.traditores.org or, even easier, tradio.in. To send them to a simple page with a player that should work in almost any browser (computer or smart phone), please use http://tune.tradio.in (you get it, "Tune Traditores Radio In" :-)).
Other options:
Here is a simple mobile page to listen with: http://www.shoutcheap.com/mobile/traditores (you will only be able to use it on a mobile device).
To listen with your favorite player, please click on its icon below:
Work Firewall Friendly Versions (using port 80):
If you want to give the exact address for the stream in another program (they often allow you to add them), it is:
http://184.154.43.106:8018/stream (Normal)
http://96.127.184.100:80/stream (Work Firewall Friendly)
To play a specific talk (and without requiring Flash) please visit our Sermons page.
Or you can subscribe to our podcast via:
| | | | |
| --- | --- | --- | --- |
| iTunes | | or other audio player | |
Recent Tracks:
Loading recent tracks…
We are proud to be listed in the…
And…
(If you click on the TuneIn logo, you can actually listen through our page on their site too…not to mention TuneIn has native radio applications for most smart phones. Just be sure to search for "Traditores Radio" after installing and make us a favorite!)
Also…
Your final listening option is the radio part of iTunes® (now "Internet" in iTunes 11 — and you may have to turn on the "Internet" part in iTunes preferences). They were kind enough to list us too (please look under "Religious").
(Please note, being listed in the Windows Media, TuneIn, and iTunes directories in no way implies any type of endorsement of Traditores Radio by any of those guides or associated companies.)
Some music on Traditores Radio by JewelBeat.com and some by Premiumbeat.com. Internet radio streaming provided by Shout Cheap via an Icecast server. Programming streamed to that server by SAM Broadcaster software.